Twenty Years Since Oslo and the Refugee Question: What Next?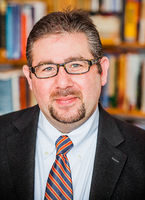 Lecture and Discussion with Dr. Asaf Romirowsky (SPME)
Thursday, Dezember 12, 2013, 7.00 p.m.
Humboldt Universität zu Berlin
Senatssaal, Unter den Linden 6, 10117 Berlin
Chair: Ralf Schumann, SPME
An event in the lecture series B'EMET - BERLIN MIDDLE EAST TALKS

Event in English language.
Afterwards reception with wine and cheese.
20 years ago the so called Oslo I agreement between Israel and the Palestinians was signed in the garden of the White House in Washington. Israeli Prime Minister Yitzhak Rabin and Palestinian leader Yasser Arafat shook hands in the presence of U.S. President Bill Clinton and agreed on a process that should gradually deliver territory and political responsibilities to an Palestinian Authority (PA) which shall be build in order to this purpose. In return, Arafat committed to no longer enforce its political goals by violence.

The former excitement is gone and ever since the second Intifada in 2000, the Oslo process failed miserably. U.S. President Obama is now trying, especially in view of the nuclear conflict with Iran, to resolve the Israel - Palestine conflict. How shall we estimate the Middle East Initiative of the American Secretary of State John Kerry against the background of the highly controversial deal from Geneva on the Iranian nuclear program? Will it come to an agreement in 2014 between Israel and the Palestinians? What about the Palestinian refugees? What exactly is meant by the "right of return" and why is the number of Palestinian refugees steadily increasing? What role does the "United Nations Relief and Works Agency for Palestinian Refugees" (UNRWA) play?

We invite you to discuss these and other issues with our speaker Dr. Asaf Romirowsky .
Video-Documentation
Middle East analyst Asaf Romirowsky is an adjunct scholar at the Foundation for Defense for Democracies, and the Middle East Forum. Dr. Romirowsky got his start in the policy world as a research fellow at the Middle East Forum, a Philadelphia-based think tank headed by scholar Daniel Pipes. Dr. Romirowsky is a former IDF (Israel Defense Forces) International Relations liaison officer in the West Bank and to the Hashemite Kingdom of Jordan. Dr. Romirowsky holds a BA from the Hebrew University of Jerusalem, masters degrees from Villanova University and West Chester University and a doctorate from Kings College London.
Dr. Romirowsky publishes widely in the national press as well as in scholarly journals and makes frequent appearances in the media. In addition, to lecturing and teaching to a wide range of audiences and programs around the world.
He has traveled widely in Egypt, Turkey, Jordan, Tunisia, Israel, and the Palestinian Territories.