Turmoil and Changes in the Middle East - Europe's Misconceptions and Misunderstandings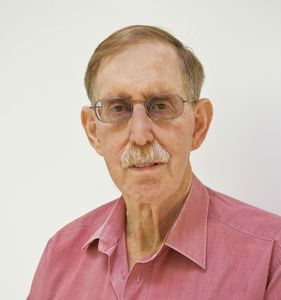 Lectures with Dr. Dan Schueftan,
Director, The National Security Studies Center, The University of Haifa
When: Feb 29th - March 3rd, 2016
Where: Berlin, Hamburg, Bremen, Hannover
MFFB organized Dr. Schueftans trip to Germany. The local organizers are responsible for the setting and the co-panelists of their events.
29. Februar 2016: Berlin (Englisch Event)
Organizer: DIG Berlin, Hertie School of Governance
17:30 Uhr at Hertie School of Governance, Friedrichstaße, 180, Berlin
"Europe, Israel and the Crisis in the Middle East"

1. März 2016: Hamburg (German Event)
Organizer: DIG Hamburg, Jewish Community Hamburg
Talmud Tora Schule, Grindelhof 30, 20146 Hamburg um 19 Uhr
"Die Umbrüche im Mittleren Osten - Europas Missverständnisse und Wahrnehmungsprobleme"
2. März 2016: Bremen (German Event)
Organizer: DIG Bremen
Jüdische Gemeinde, Schwachhauser Heerstr. 117 um 20 Uhr.
"Die Umbrüche im Mittleren Osten - Europas Missverständnisse und Wahrnehmungsprobleme"

3. März 2016: Hannover (German Event)
Organizer: DIG Hannover, German Atlantic Association, Rotary Club Hannover-Leibniz
Künstlerhaus Hannover, Sophienstraße 2, ab 18:30 Uhr
"Die Umbrüche im Mittleren Osten - Europas Missverständnisse und Wahrnehmungsprobleme"
The lectures of Dr. Dan Schueftan will focus on the following topics:

1. The dramatic change in the Middle East and its implications for the region, the world and Israel.
2. The national security situation in Israel: Challenges and solutions to domestic and foreign policy.
3. Europe's policies towards the Middle East.
Dr. Dan Schueftan is the Director of the National Security Studies Center at the University of Haifa, the Director of the International Graduate Program in National Security at that university, a Visiting Professor (2012-2014) at the Department of Government at Georgetown University in Washington DC and a lecturer at the Israel Defense Forces National Defense College. For the last four decades he has been a consultant to Israeli decision makers and to the top echelon of Israel's Prime Minister's Office, Foreign Ministry, Defense Ministry, the IDF and The National Security Council.

Since the mid-1970s Dr. Schueftan has been briefing Members and staffers of the US Congress, as well as top professionals and key political appointees in the executive branch. In Europe he has been briefing ministers, parliamentarians, political leaders, senior officers, defense and intelligence officials and government advisors. He regularly lectures at leading universities, research centers and think-tanks in the United States, Europe and East Asia and is a regular source and interviewee on the Middle East for the major media in Israel, the Arab world, Europe, and North America.

Dr. Schueftan has published extensively on contemporary Middle Eastern history, with emphasis on Arab-Israeli relations, Inter-Arab politics and American policy in the Middle East. His books cover a wide variety of topics: A Jordanian Option - Israel, Jordan and the Palestinians (1986); Attrition: Egypt's Post War Political Strategy 1967-1970 (1989); Disengagement - Israel and the Palestinian Entity (1999). This last book, advocating disengagement, had a considerable effect on Israeli policy makers. Dr. Schueftan most recent book (2011) is Palestinians in Israel - the Arab Minority and the Jewish State.