Hezbollah and Germany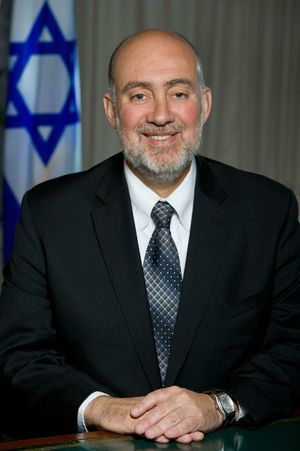 Lecture and discussion with
Ambassador Ron Prosor
When: November 4, 2019, 7 p.m. in Berlin-Mitte
Please register at anmeldung@mideastfreedomforum.org
This event will be in English


The terrorist organization Hezbollah is a direct proxy of Iran - ideologically, politically and financially. For years it has a central position in the Lebanese government, which causes instability in the state and the shift of sovereignty to the Iranian regime. Hezbollah has directed around 120,000 missiles at the Jewish state, and its declared goal is the destruction of Israel.
Hezbollah is active around the whole world. EU governments have agreed to list the armed wing of Hezbollah as a terrorist group but decided not to ban the whole organization outright. Therefore, Hezbollah members can operate freely, they can raise money and recruit members, engage in criminal activities such as money laundering and drug smuggling.
How dangerous is Hezbollah on a global and a local level? The lecture will review the threats by Hezbollah's overseas operations and its current activity in Europe in general and Germany in particular.
Amb. Ron Prosor is Head of the Abba Eban Institute for International Diplomacy at the Interdisciplinary Center (IDC) Herzliya. He is Israel's former Ambassador to the United Nations (2011-2015) and the United Kingdom (2007-2011), and the former Director-General of the Israeli Ministry of Foreign Affairs (2004-2007).