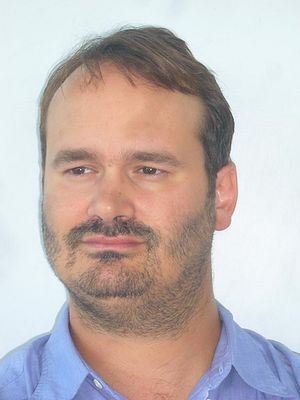 Israel and the New Middle East
Lecture and Q&A with Seth Frantzman
Moderator: Michael Spaney (Executive Director, MFFB)
When: April 6th, 2021, 5 pm (Central European Time)
Our guest from Jerusalem, the Middle East expert Seth Frantzman, speaks about the new alliances in the Middle East since the conclusion of the so-called "Abraham Accords" in summer and autumn 2020. It's about new security perspectives, but also about economic opportunities for Israel and the region after signing the Treaties with the United Arab Emirates, Bahrain, Sudan and the resumption of diplomatic ties with Morocco. Frantzman also sheds light on social aspects and answers the question to what extent these treaties differ from the "cold peace" between Israel and Egypt. At the center of his analysis is the innovative and pioneering power of these alliances for the entire Middle East / North Africa region, which offer a historic opportunity to advance Israeli-Arab cooperation and even friendship.
Frantzman: "The new alliance system is not only one that unites countries against adversaries, such as some shared concerns about Iran or about Ankara's current aggressive posture in the Eastern Mediterranean. It is also about wider strategy that links economic interests and security ties."
Seth Frantzman is Director of MECRA - the Middle East Center for Reporting and Analysis and lives in Jerusalem / Israel. As a political analyst, he has broad expertise on Middle Eastern issues. He is the author of various books and articles. Most recently: "After ISIS. America, Iran and the Struggle for the Middle East". He researched and reported from Iraq, Turkey, Jordan, Egypt, Israel and the United Arab Emirates. He received his PhD from the Hebrew University of Jerusalem and was a lecturer at the Palestinian Al-Quds University. He has published articles in the Jerusalem Post, Newsweek, The Hill, National Interest and other media and has been interviewed by CNN, BBC Radio etc.. In 2020 he founded the website www.israelgulfreport.com, with articles and news dealing with the subject of ​​our event.